THE TRAINING COURSE " OVERVIEW ON BUSINESS FINANCE"
Every business should have a certain amount of money to form factories, purchase machinery, equipments and raw material reserves to meet its process of production and business activities.
Together with the development of the financial markets, the development of diverse financial relationships has grown many different questions relating to the process of creation and use of enterprises' monetary fund.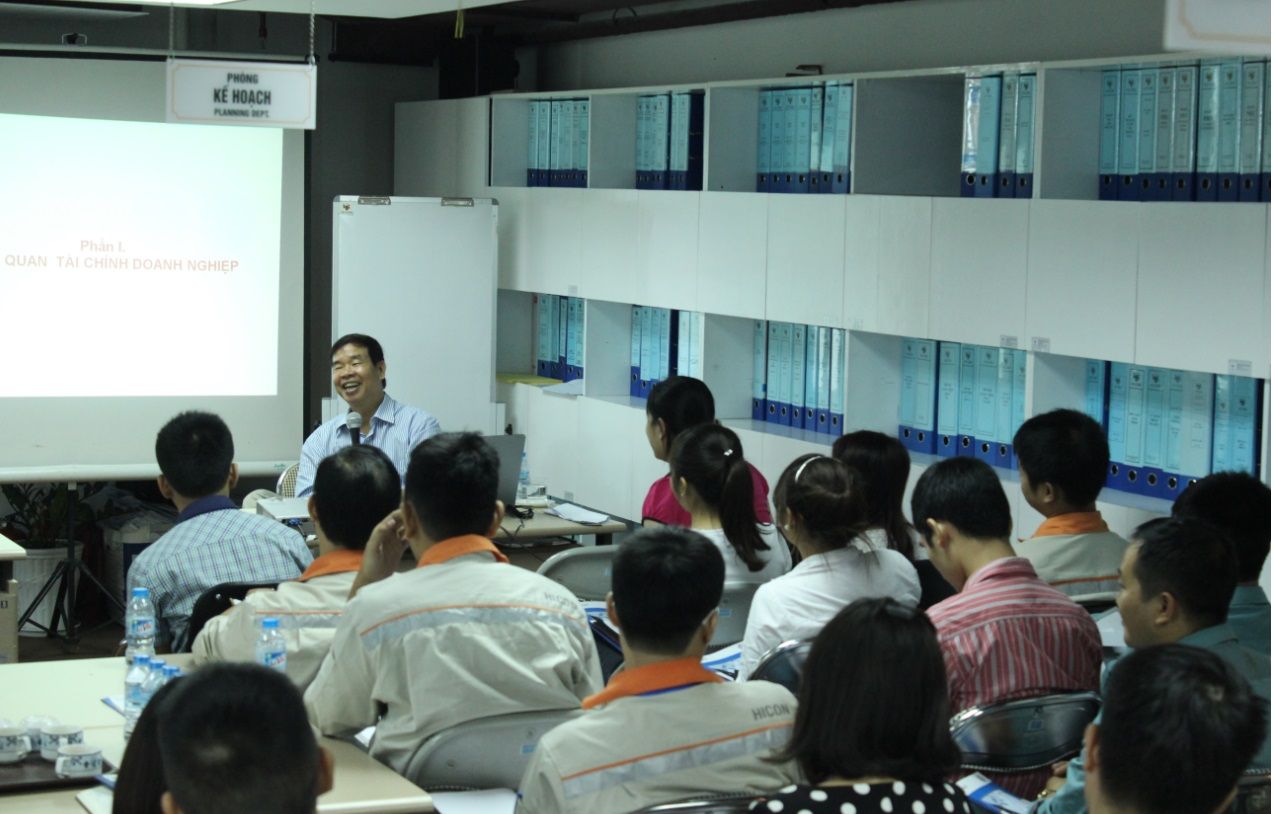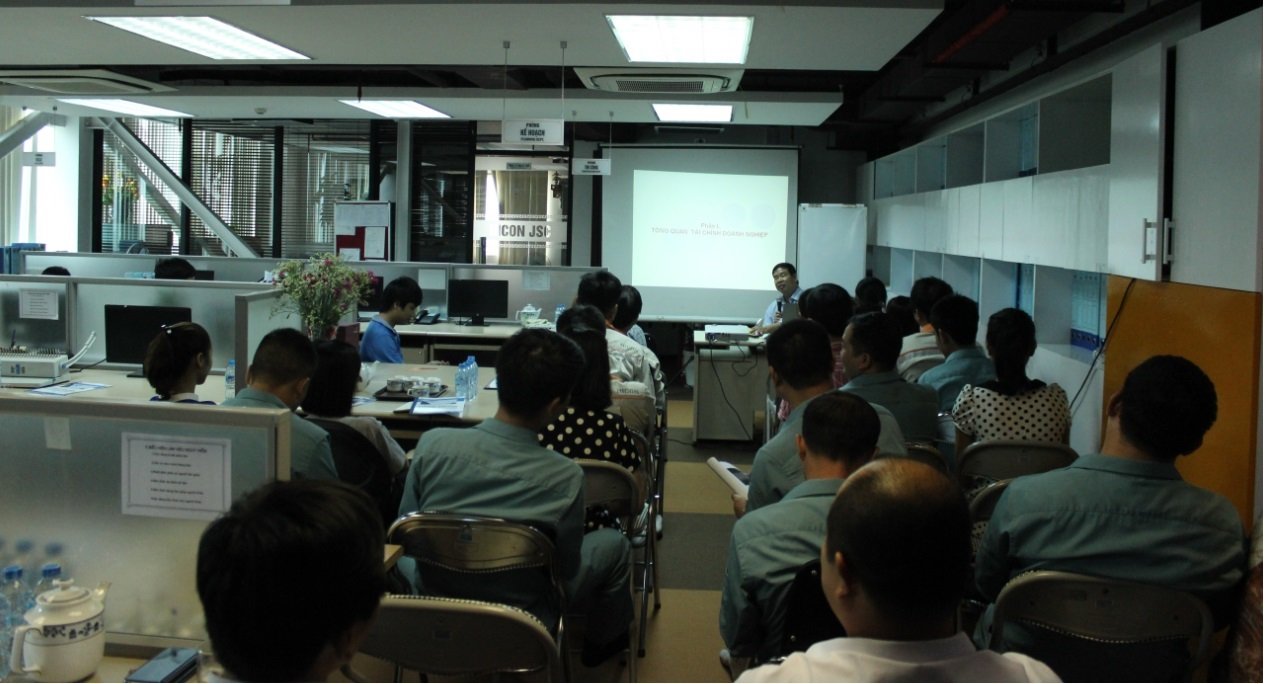 To help finding the answers to those questions, the course "Overviews on business finance" was organized on Saturday 31 October 2015 by the cooperation between Hi-end Personnel Administration Department and PTI business training school for the key positions as the leaders , the Chief, Deputy Chief, Site Managers, especially the staffs of Finance and Accounting Department.
The course took place at Hicon office with the presentation of Doctor Vu Cong Ty – Dean of Enterprise Finance Faculty, Academy of Finance.
During the course, interesting financial knowledge pertained to the real cases has been given in a understandable way, help people who already have basic knowledge can systemize information as well as offer other people the opportunity to approach new concepts of finance easily.
                                                                                                                                                              Internal news groups perform