SIGNING CREDIT CONTRACT BETWEEN HICON COMPANY AND SHINHANBANK
Manager of Enterprises Client Department – Ms. Chu Duyen, representative of ShinhanBank had the negotiation and execution of the contract at the office of Hicon company on May Sep 28th, 2015.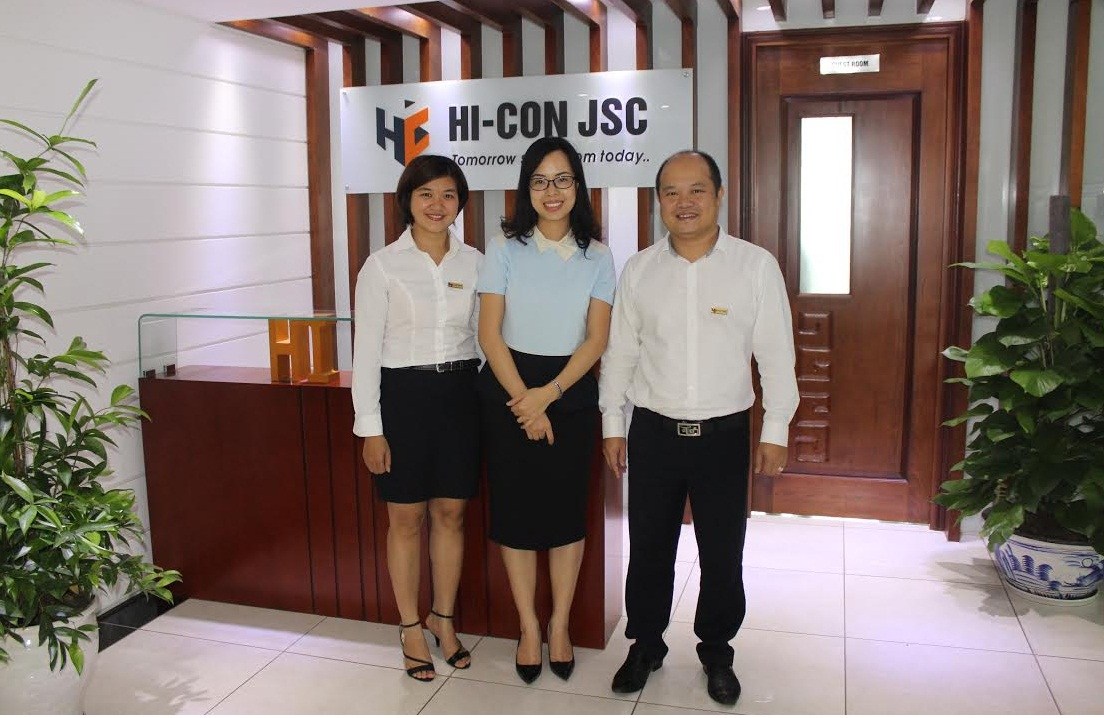 Leader Bank HICON and take photo after the signing of the credit agreement
According to the credit contract signed between the two sides, ShinhanBank committed to support long-term capital for HICON with total amount of over VND 30 billion.  This capital is used to supplement mobile capital for Hicon's current construction projects, especially the projects of the South Korean contractors and investors in Vietnam.
With this funding for Hicon, ShinhanBank continues to affirm its credibility and the steadfastness of finance as well as extended market route to market, deployment financial services to support Vietnam construction businesses who are local contractors.
This signing also bring Hicon a potential opportunity in reaching foreign capital as well as the opportunity of cooperation to deploy its products and services through a wide client network of the Bank who is investing stronlgy in Vietnam market.
In 2008, Shinhan Vietnam Bank was licensed and became one of the first five banks with 100% foreign investment in Vietnam. To demonstrate its firm commitment in Vietnam market, on April 28th, 2011 Shinhan Bank bought 50% of the shares of Shinhan Vina(a venture bank with 50% shares of Bank for foreign trade of Vietnam-Vietcombank and 50% of the shares of Shinhan Bank) and officially renamed Shinhan Bank Vietnam.
Throughout the 20 years of relentless effort in Vietnam, ShinhanBank always be trusted and chosen by Vietnam clients and foreigners, domestic enterprises as well as foreign investors, particularly South Korean community in Vietnam.
Internal news groups perform