MEMORANDUM OF UNDERSTANDING SIGNING CEREMONY HICON – SAEHWA IMC VINA
On 09, June, 2016, Hi-End construction and project management JSC (HICON) and SAEHWA IMC VINA Co .,Ltd officially signed memorandum of understanding .
The memorandum was created from the desire of both sides to enhance, broaden the relationship in the construction field and sharing the experience, improving capacity of both sides to exploit the strengths. Thus, two companies are able to solve problems in business. Two companies' commitment is based on the comprehensive cooperation, lasting, trustful, equality and respect the government.
In the ceremony, Mr. Nguyen Duc Toan – Director of HICON Company and Mr. Jang Yoo Yen – Vice director of SAEHWA IMC VINA Company were extremely delighted about the cooperation and potential opportunities. Both sides committed to follow the memorandum seriously and regularly cooperate.
SAEHWA IMC VINA has the chatter capital of 60 billion VND, the headquarter located in My Phuoc 2 industrial zone. Ben Cat district, Binh Duong Province. The company specializes in producing iron components
Below are some pictures from ceremony: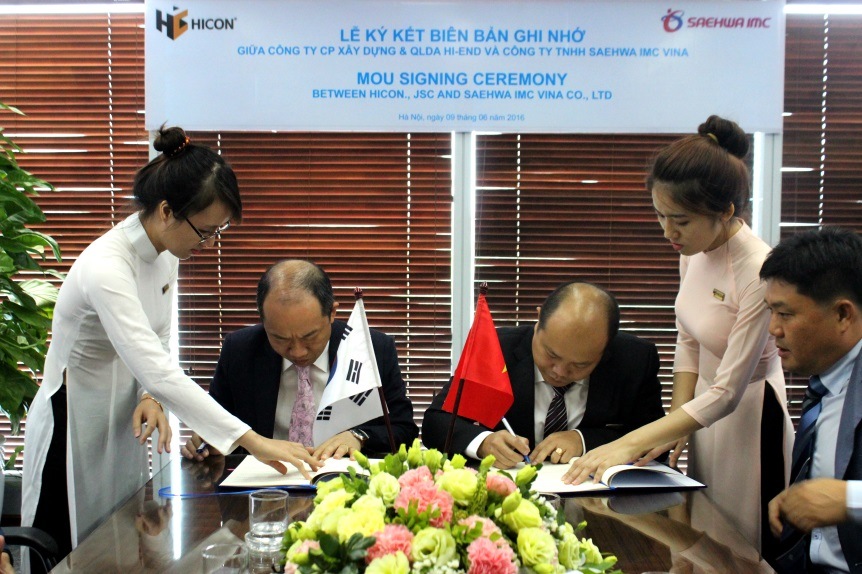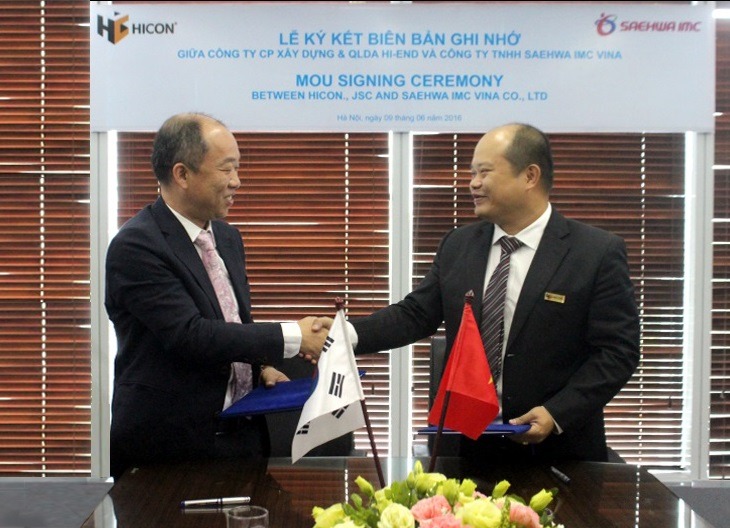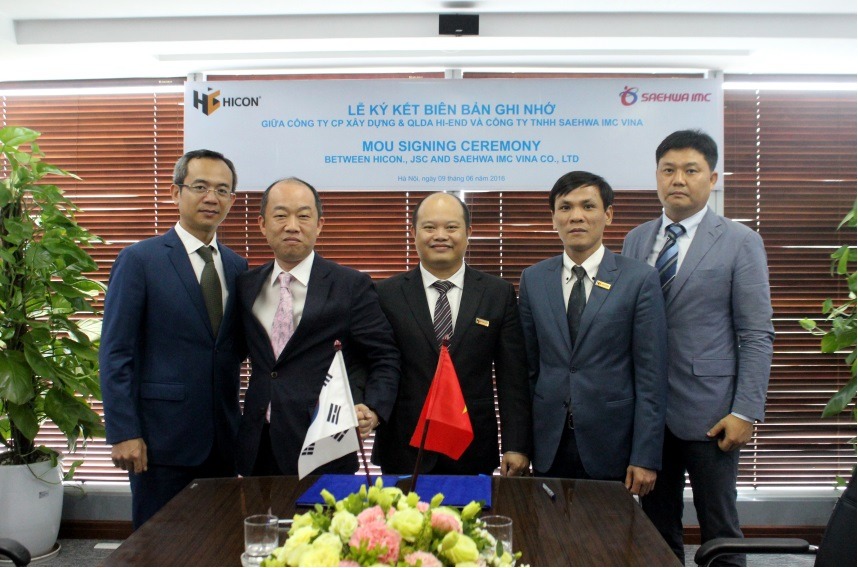 Internal news groups perform