HICON COMPANY WAS AWARDED A CERTIFICATE OF MERIT BY SAMSUNG CONTRACTOR FOR ITS ACTIVE PARTICIPATION IN THE ACCIDENT-FREE CAMPAIGN ON THE SITE
HICON company was honored to receive a certificate of merit from the Samsung contractor for its active participation in the accident-free campaign at the SDV LCD Project, Yên Phong, Bắc Ninh and became a good look for contractors.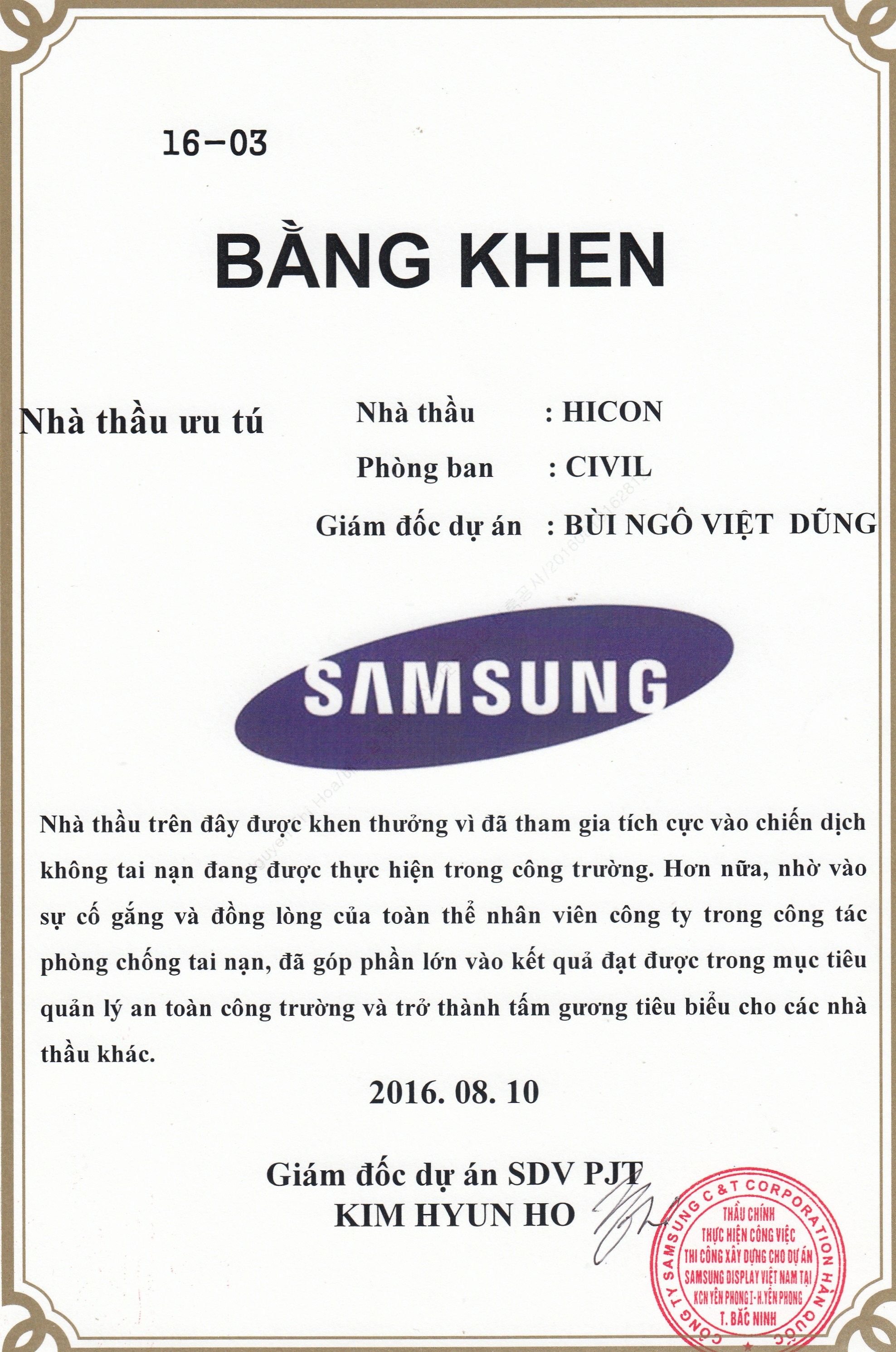 Mr. Bui Ngu Viet Dung, Deputy director of the company is honored to be awarded the Certificate of Merit by Samsung contractor for his contributions in labor safety, said: "HICON company is proud to receive the Certificate of Merit Samsung contractor. This is a recognition for the continuous efforts of all staffs of the company, especially the Steering Committee of the SDV LCD project in accident prevention, contributing greatly to the achievement of safety objectives at works "
HICON pledges to constantly explore, improve and apply advanced technologies to improve productivity, quality assurance, timely progress, disciplined people, Not violate the regulations on occupational safety.
Internal newsgroup executes