GROUNDBREAKING CEREMONY OF SPINDEX FACTORY PROJECT – PLANT 02
On Mar 18th, 2019, HICON Investment Joint Stock Company (HICON JSC) has successfully held the groundbreaking ceremony of Spindex Factory – Plant 02 Project with total area of 10.600m2 in Noi Bai Industrial Zone, Soc Son, Ha Noi. Attending the ceremony, there were the representatives of Spindex, HICON JSC as the Design and Build General Contractor, Industrial Management Board and other Partners.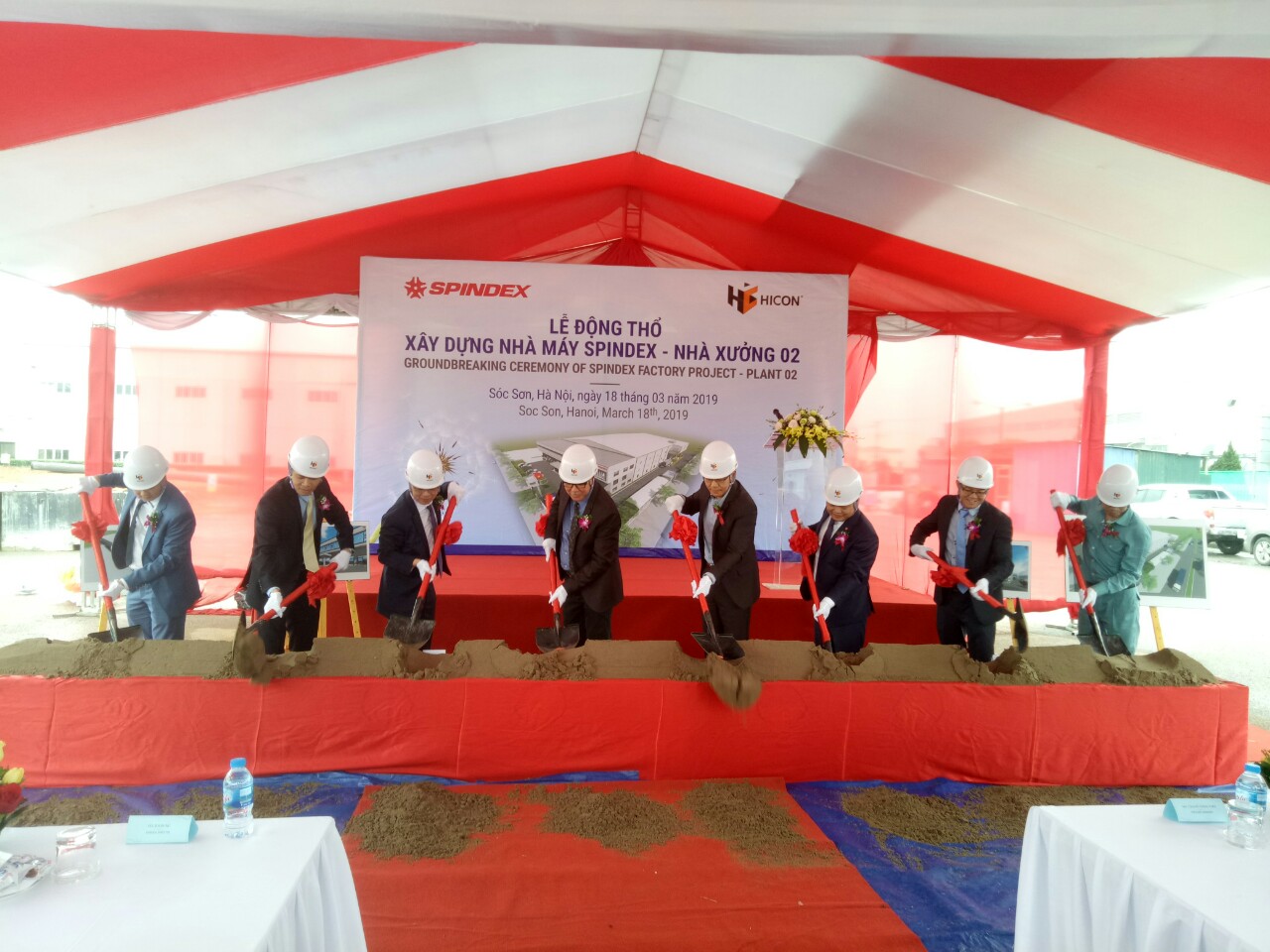 (Groundbreaking ceremony of Spindex Factory – Plant 02 Project)

Establised in 1981, Spindex Industries Limited is today a highly integrated solution provider of precision-machined components and assemblies. Spindex Factory – Plant 02 is second project that Spindex Industries (Hanoi) Co.,Ltd has invested in Noi Bai IZ with current and synchronous production lines, as well as high construction quality.
(3D perspective of Spindex Factory – Plant 02)
The construction schedule is 07 months and the project will be handed over in the fourth quarter of this year. At the Ceremony, Representative of HICON committed to complete the project on time with the highest construction quality, ensuring safety and environment.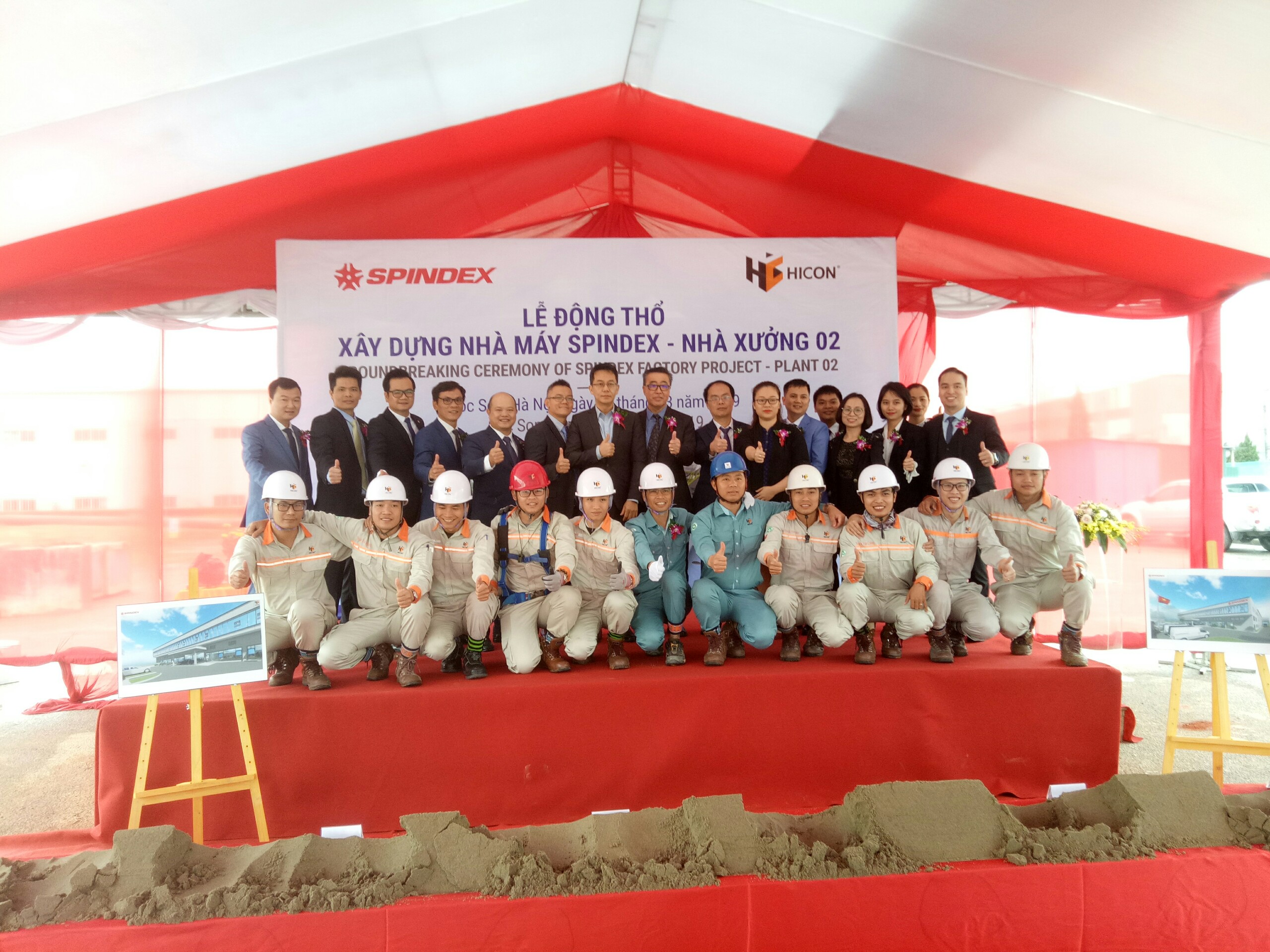 (Representatives of Spindex and HICON)
The HICON brand is appearing more and more in Industrial Zones from North to South, bringing quality works to Partners and contributing to the country's development.