GROUNDBREAKING CEREMONY OF NEW HOPE FARM BINH DINH
On June 22nd , 2019, HICON Investment Joint Stock Company has successfully organized the groundbreaking ceremony of  New Hope farm Binh Dinh with the total scale of  22ha located in Village 4, Binh Nghi Commune, Tay Son district, Binh Dinh province.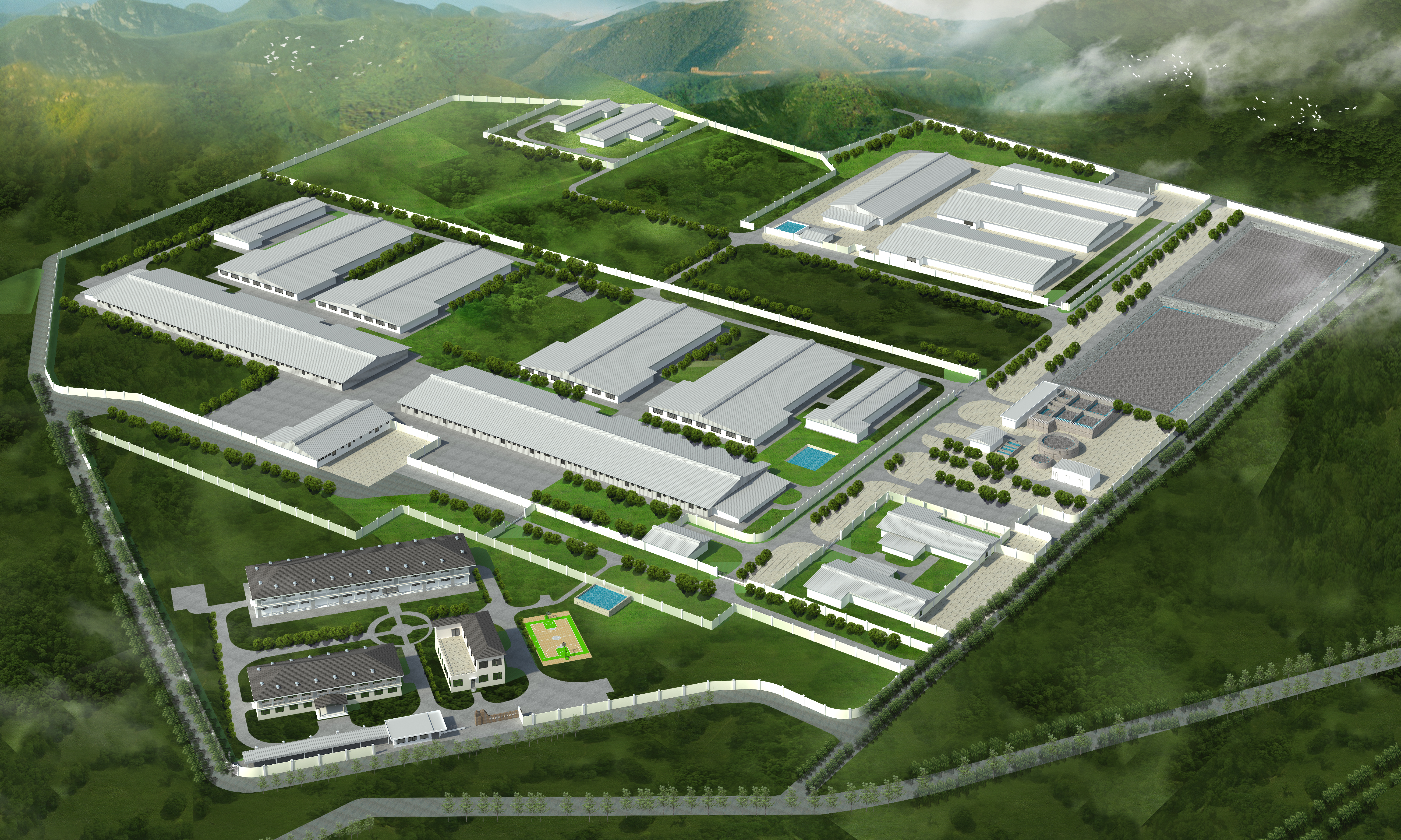 Attending this groundbreaking ceremony were representatives of the investor is New Hope Binh Dinh livestock Co., Ltd; The construction general contractor is HICON Investment Joint Stock Company and some representatives of local government departments and close partners.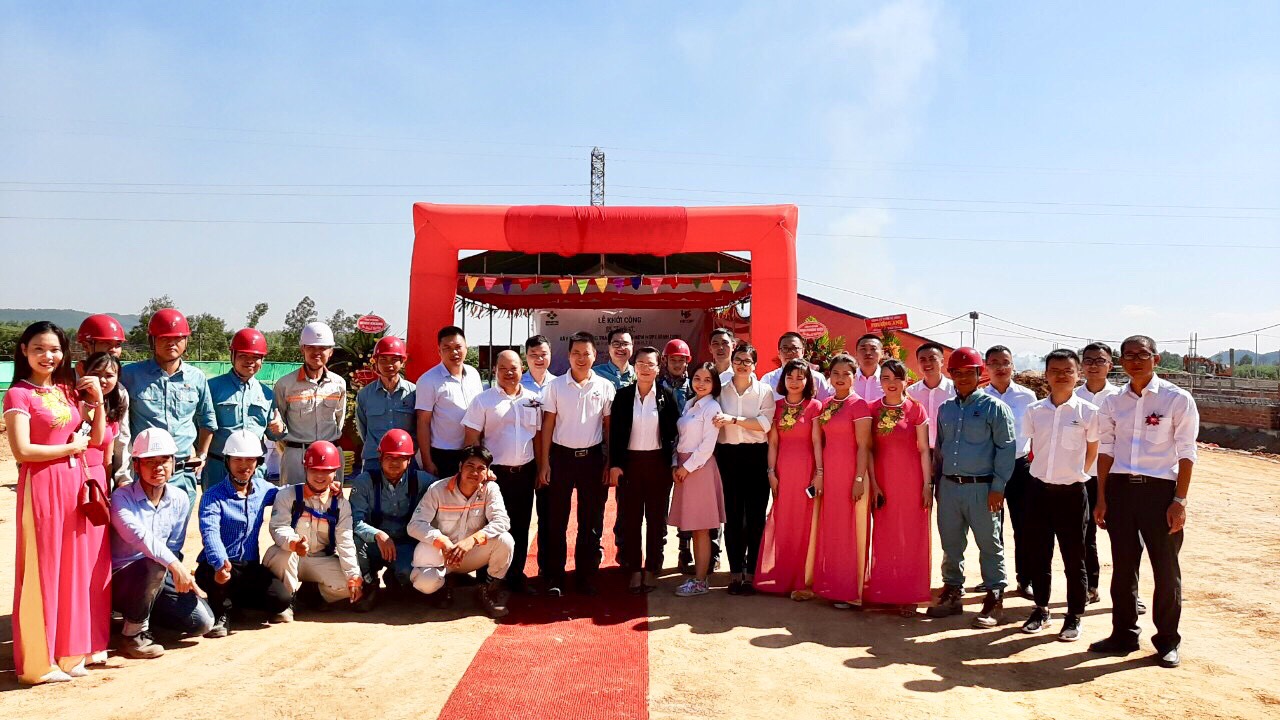 New Hope farm Binh Dinh project was invested by New Hope Singapore pte.Ltd owner. New Hope is the third largest multinational corporation in the world and the first in China with a history of nearly 40 years of experience in the field of animal feed production. Now, New Hope Group has more than 300 companies in China and more than 20 member companies around the world. From 2018-2019 year, New Hope Group has continuously invested in building 3 pig farms on the territory of Vietnam in Binh Phuoc province, Binh Dinh province and Thanh Hoa province. In particular, HICON was fortunate to be selected by New Hope investor to be the general contractor for construction of the farm project in Binh Dinh province.
At the ceremony, representatives of the senior leaders of the two parties already kicked the sand together to announce the groundbreaking ceremony officially started.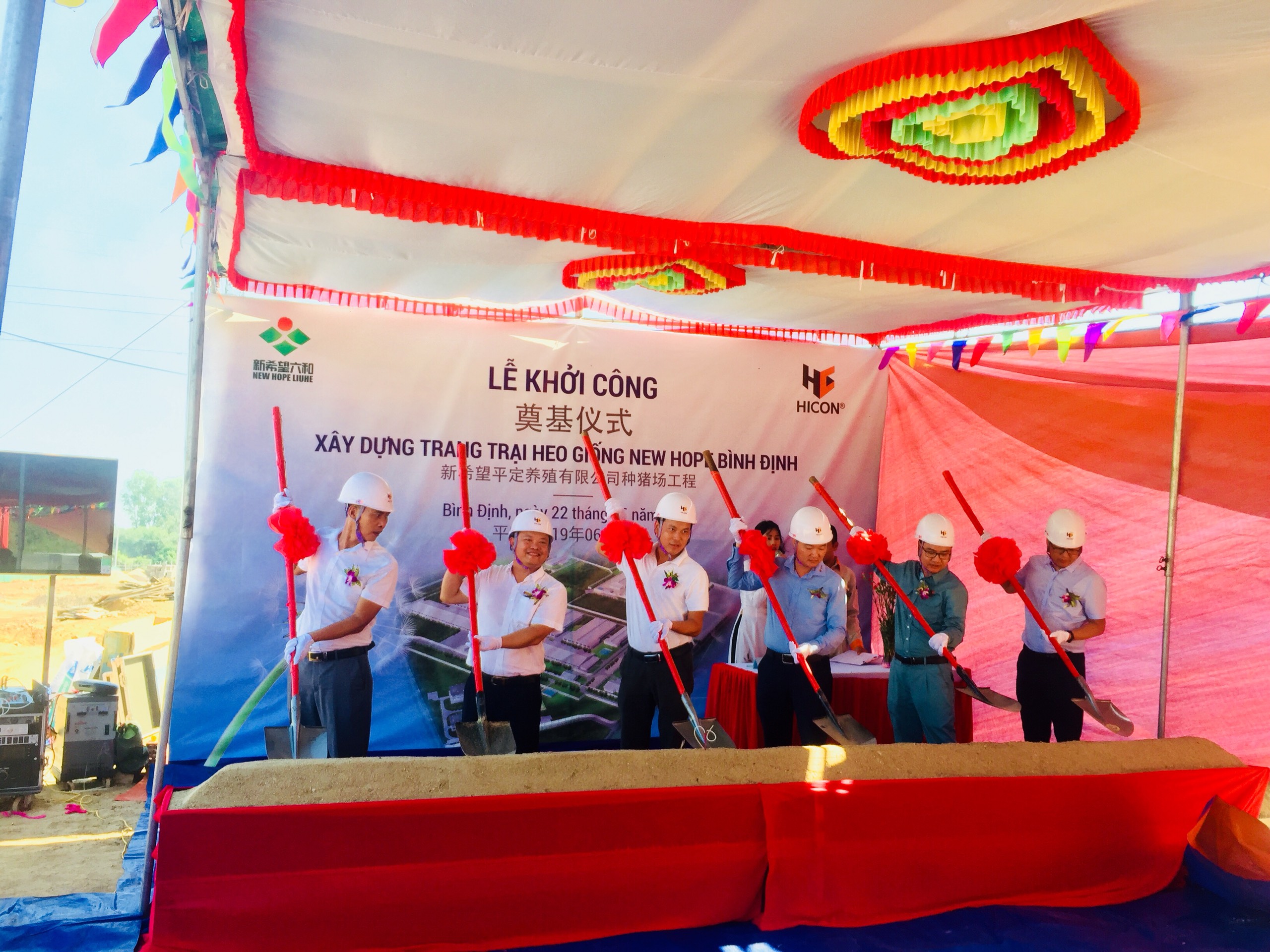 Also here, the senior leaders of two parties also made meaningful statements and held each other's hands to express solidarity and solidarity, hard working together to complete this project well.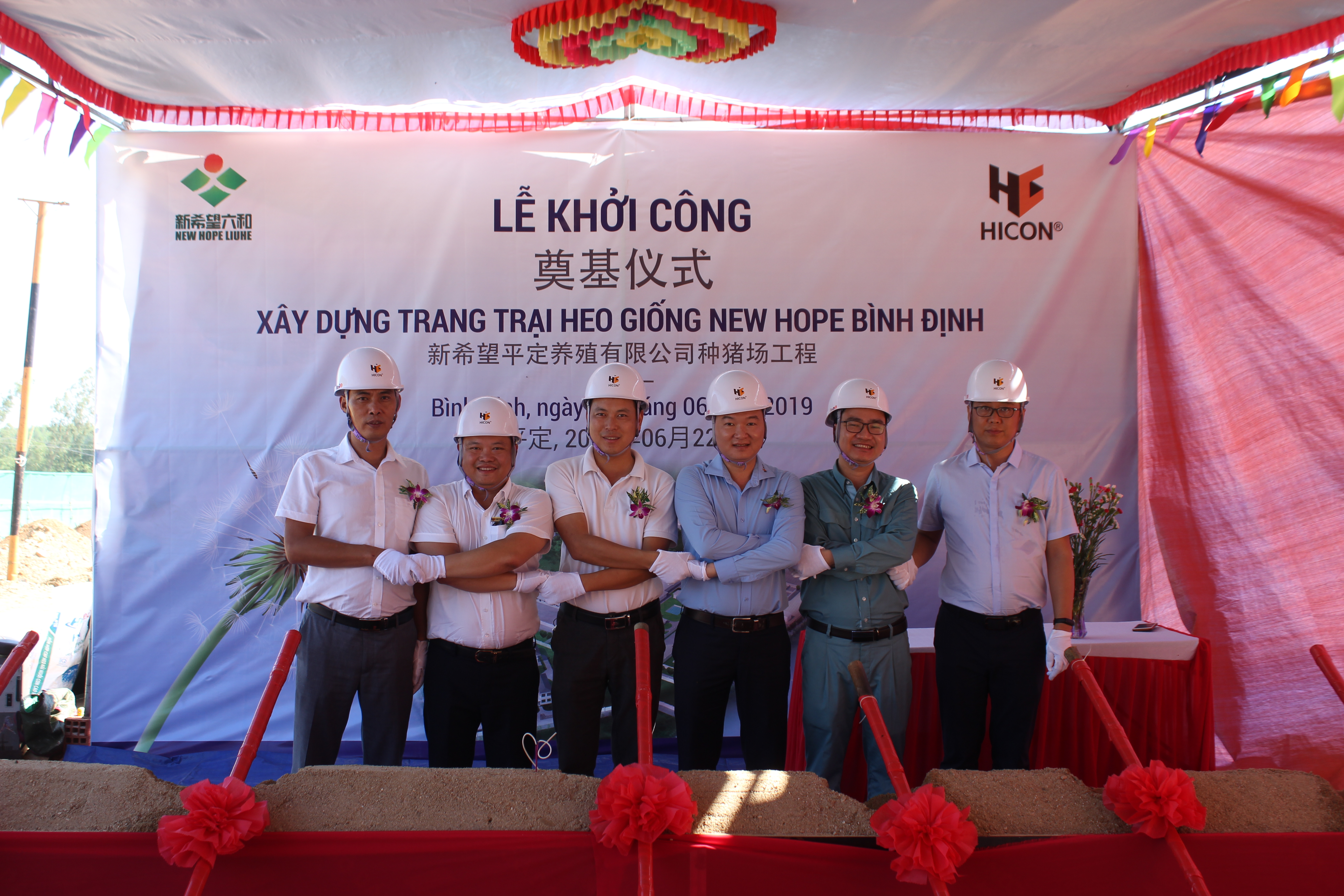 After the groundbreaking ceremony, HICON's management and engineers had take some souvenir photos together to show great determination to ensure safety quality project to reach the destination on time.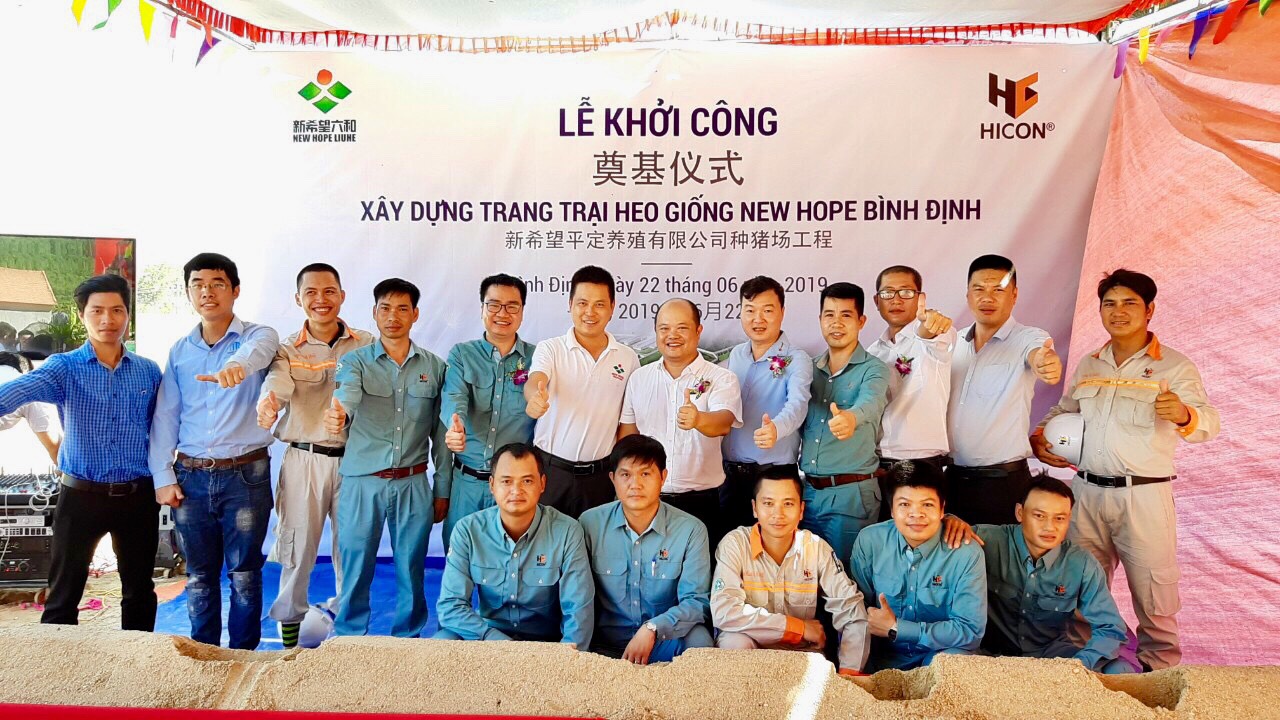 With the progress 6.5 months of construction work, New Hope farm Binh Dinh project has become a key project and a great hope with other projects together to join HICON to boom strongly in 2019 year. Therefore, all of HICON staffs are focusing its efforts to implement the construction of New Hope farm Binh Dinh to become a model project of New Hope Group in Vietnam.