GROUND BREAKING CEREMONY OF LUXSHARE-ICT FACTORY (VAN TRUNG) CONSTRUCTION PROJECT
On September 8th, 2019, HICON Investment Joint Stock Company has successfully organized the ground breaking ceremony of  Luxshare-ict factory project with the total scale of  16.2ha located in Van Trung industrial park, Viet Yen district, Bac Giang province.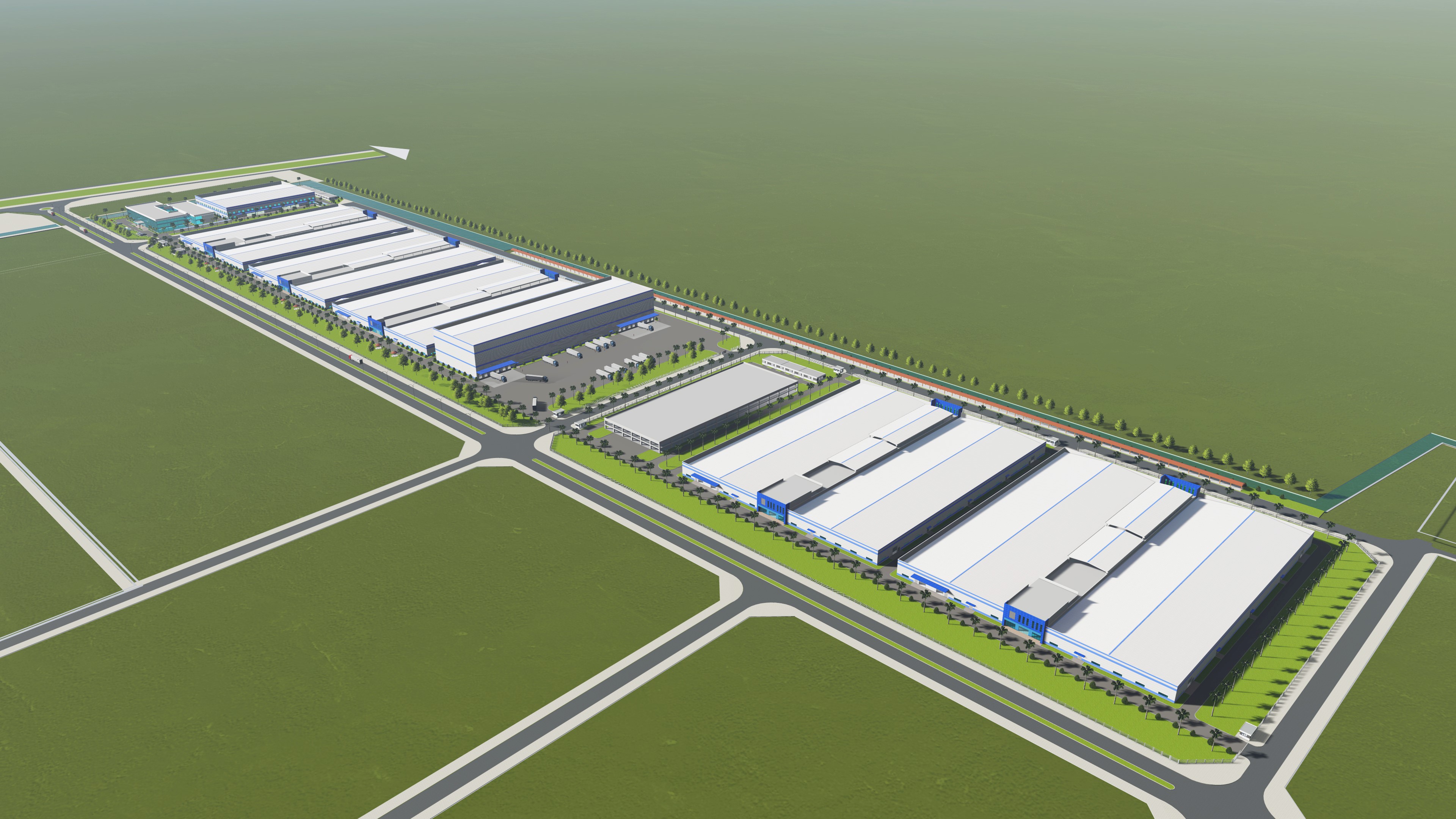 Attending this ground breaking ceremony were representatives of the investor is Luxshare-ict (Vietnam) Co.,Ltd; The construction contractor is HICON Investment Joint Stock Company and partnership; some representatives of local government departments and close partners.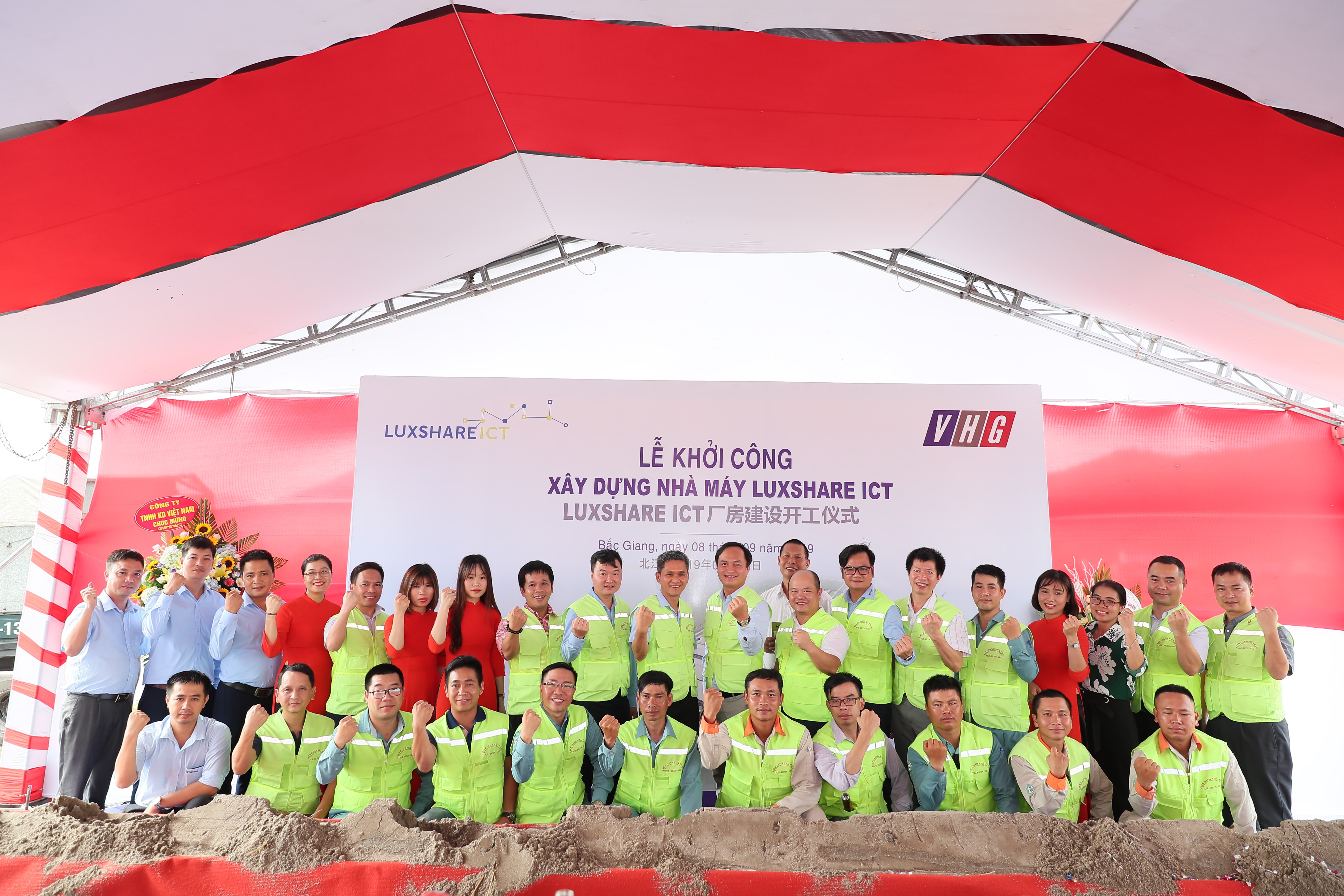 Luxshare-ict project was invested by Luxshare-ict (Vietnam) Co.,Ltd owner. Luxshare-ict is the multinational corporation and the original first is in China with a history of many years of experience in the consumer electronic production and others. Nearly 5 years, Luxshare-ict has continuously invested to expand the scale of large manufacturing plants in locations in Bac Giang and Nghe An province. In particular, HICON and partnership were fortunate to be selected by Luxshare-ict investor to be the construction contractor for Luxshare-ict factory project in Van Trung industrial park, Viet Yen district, Bac Giang province.
At the ceremony, representatives of the senior leaders of the parties already kicked the sand together to announce the groundbreaking ceremony officially started.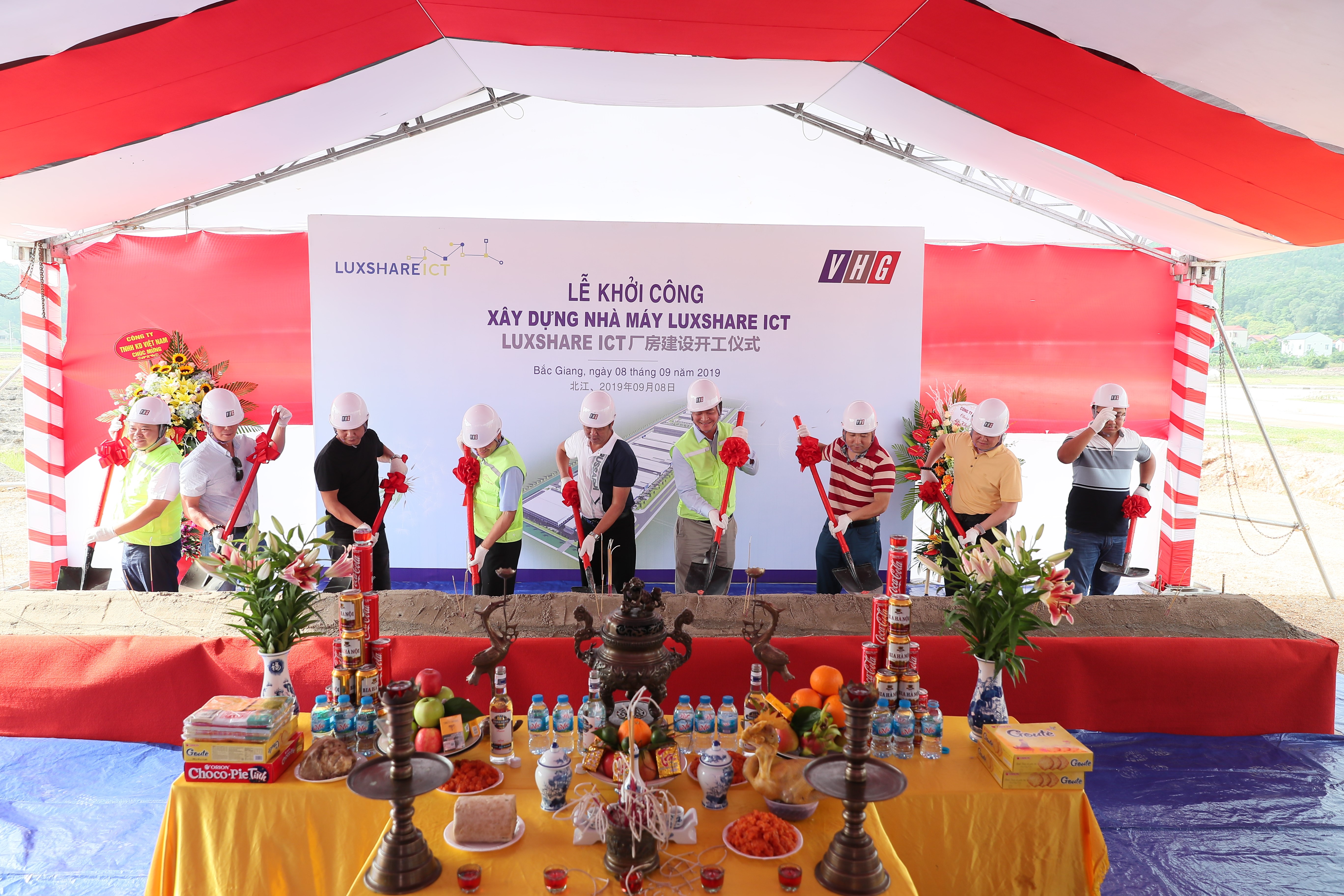 Also here, the senior leaders of the parties also made meaningful statements and held each other's hands to express solidarity and solidarity, hard working together to complete this project well.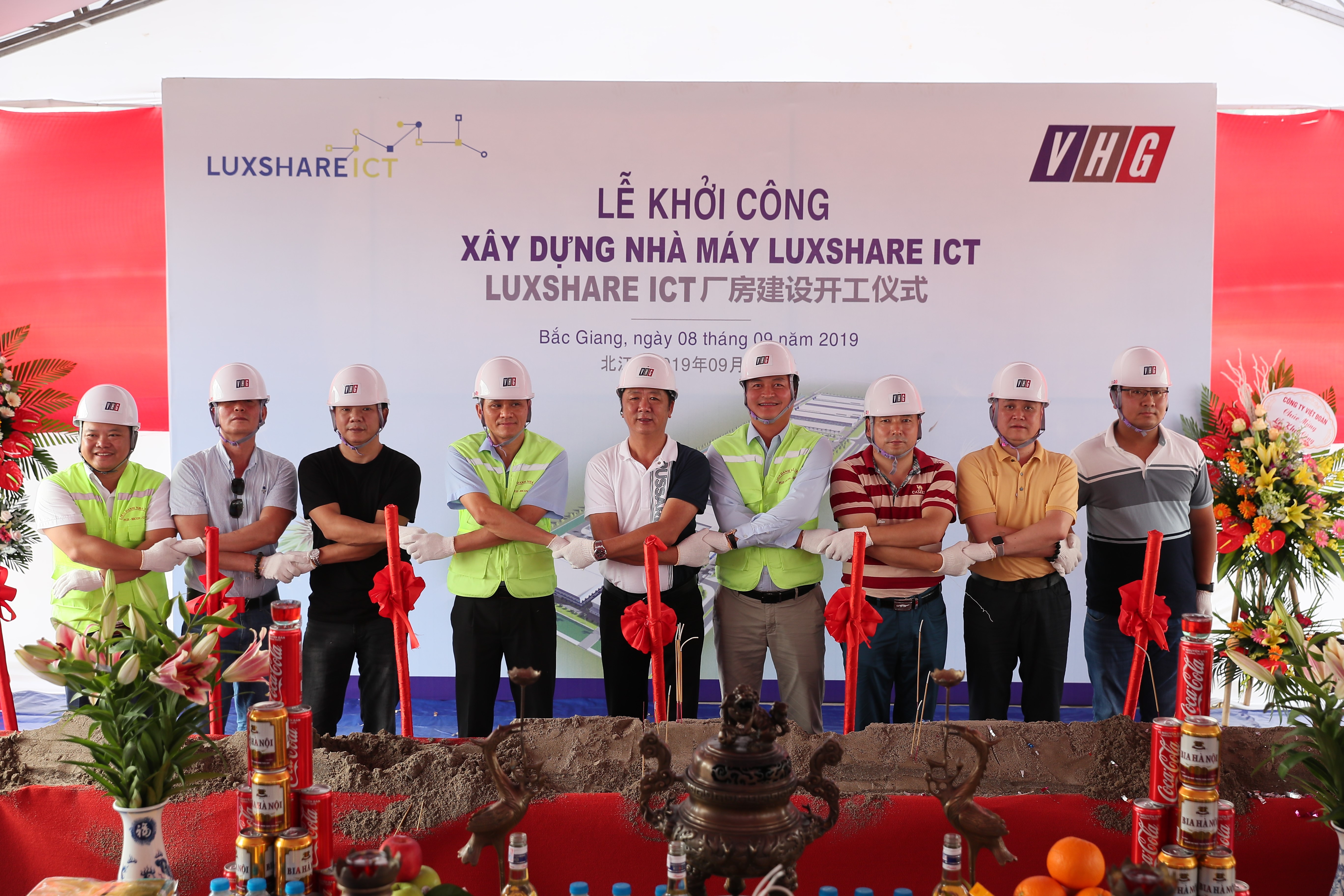 The senior leaders of HICON contractor and Luxshare-ict investor also have their own photo as a souvenir and show the commitment of close cooperation between the two sides: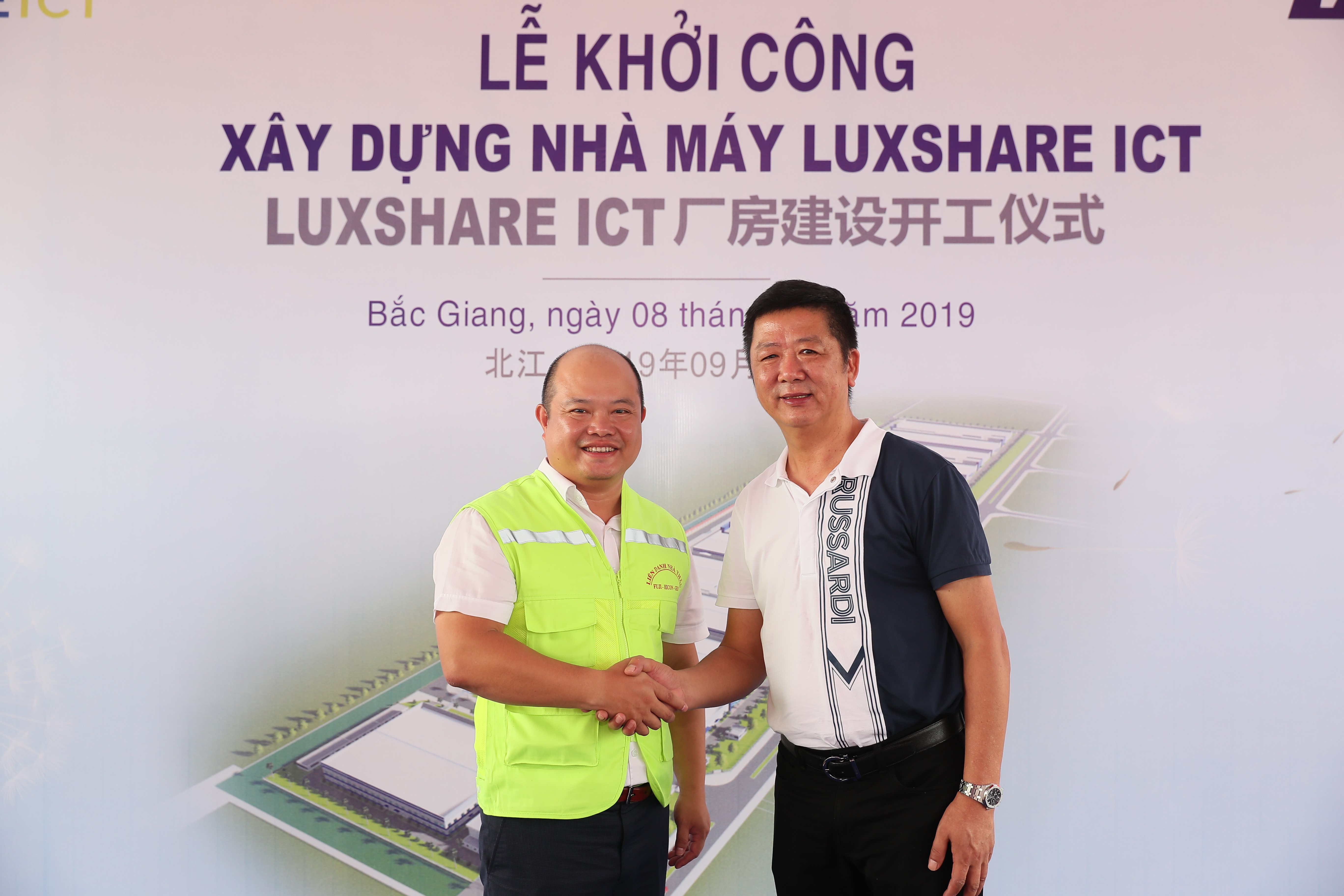 After the groundbreaking ceremony, HICON's management and engineers had take some souvenir photos together to show great determination to ensure safety quality project to reach the destination on time.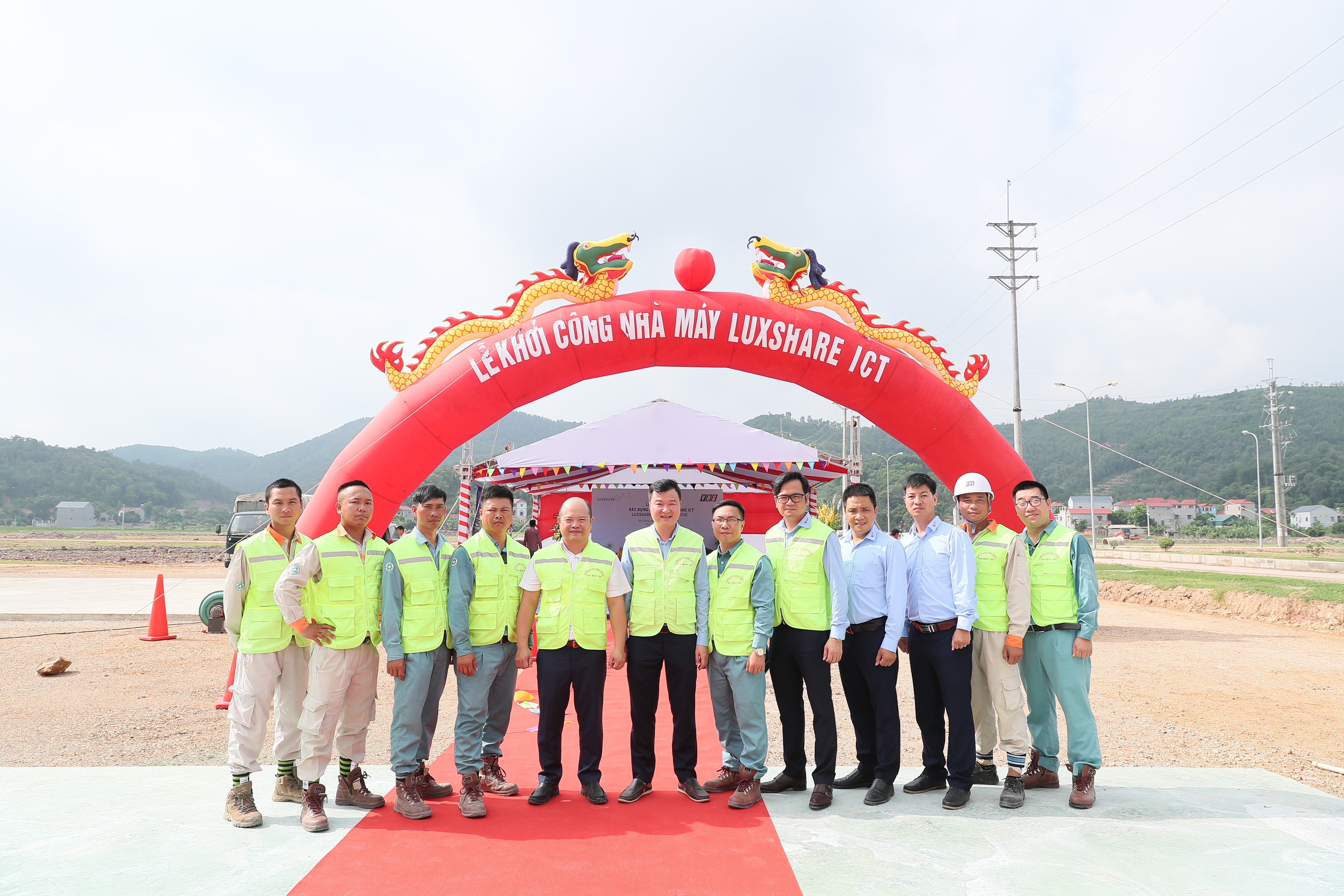 With the progress 4 months of construction work, Luxshare-ict project has become a key project and with other projects together to join HICON to boom strongly exceed the plan of 2019 year. Therefore, all of HICON staffs are focusing its efforts to implement the construction to complete on schedule and quality as committed with the Investor.