GROUND BREAKING CEREMONY CONSTRUCTION OF CJ VINA AGRI FEED MILL PLANT
At 10.26.2016 JSC Construction & Project Management HI-END (HICON) held a groundbreaking ceremony to build project in CJ Vina Agri feed mill plant in Dong Van II Industrial Zone, Duy Tien district, Ha Nam province.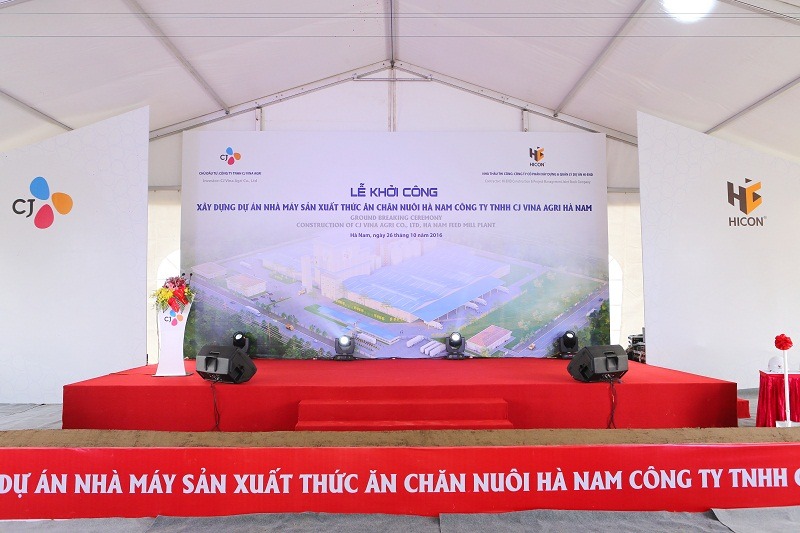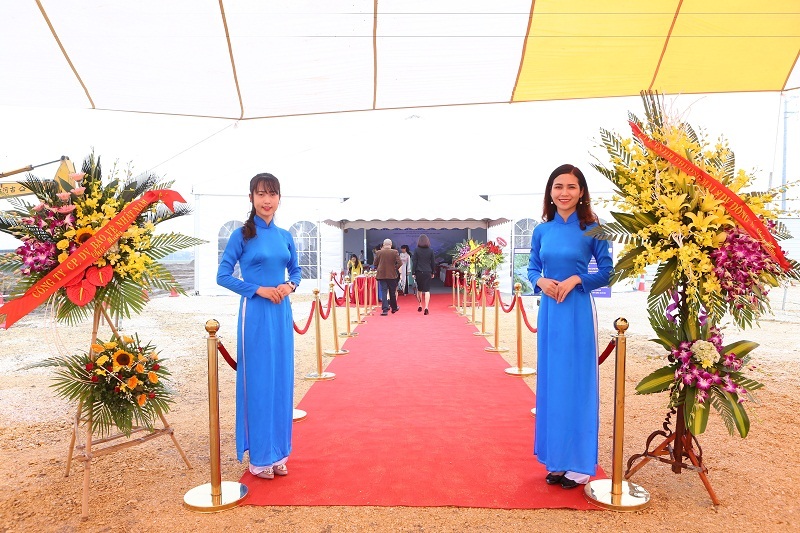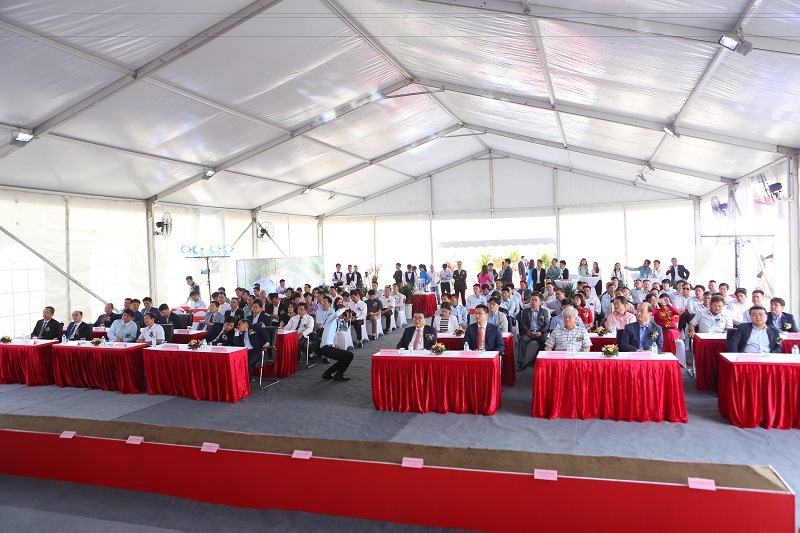 Project Factory Henan CJ is built on a total area of over 75,000 m2 premises, the project includes the construction unfortunate position factory, auxiliary (halls, offices, parking lots, houses protected … ), the construction of infrastructure (roads, water supply and drainage systems) and structural steel systems, electromechanical … As expected, the project works CJ Henan factory will be completed within 8 months of construction.
This project is a collaboration with Korean investor should require rigorous, standards of quality, schedule and safety in the construction of each item. Company HICON determined to complete the project on time with the highest quality, ensuring absolute safety in construction.
At the groundbreaking ceremony, which represents all officers and employees of the Company HICON, Nguyen Duc Toan – Director of the company is committed to "prestige and its capacity, the company has been HICON private investors become a great selection of the main contractor of the project. With this honor, we would like to commit to projects with the highest quality, to complete the project on schedule and on top of the set absolute guarantee work safety and environmental sanitation".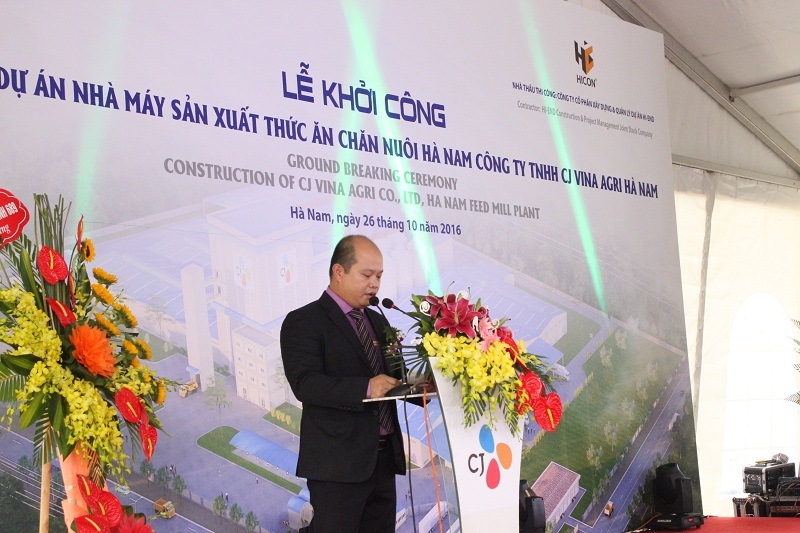 Here are some pictures of the ceremony: