"GREEN SUMMER" PROGRAM – WELCOME TO INTERNATIONAL CHILDREN'S DAY
In response to the International Children's Day June the 1st, according to the annual practice, the attention of the Board of Management, Youth Union in cooperation with the Union of Construction Company & Project Management HI- END ( HICON has organized a program called "Green Summer" for the children of the Company's employees.
This activity has shown deep attention of the Board of Directors to the future generation of the Company and enhance the exchange and unity of all staff.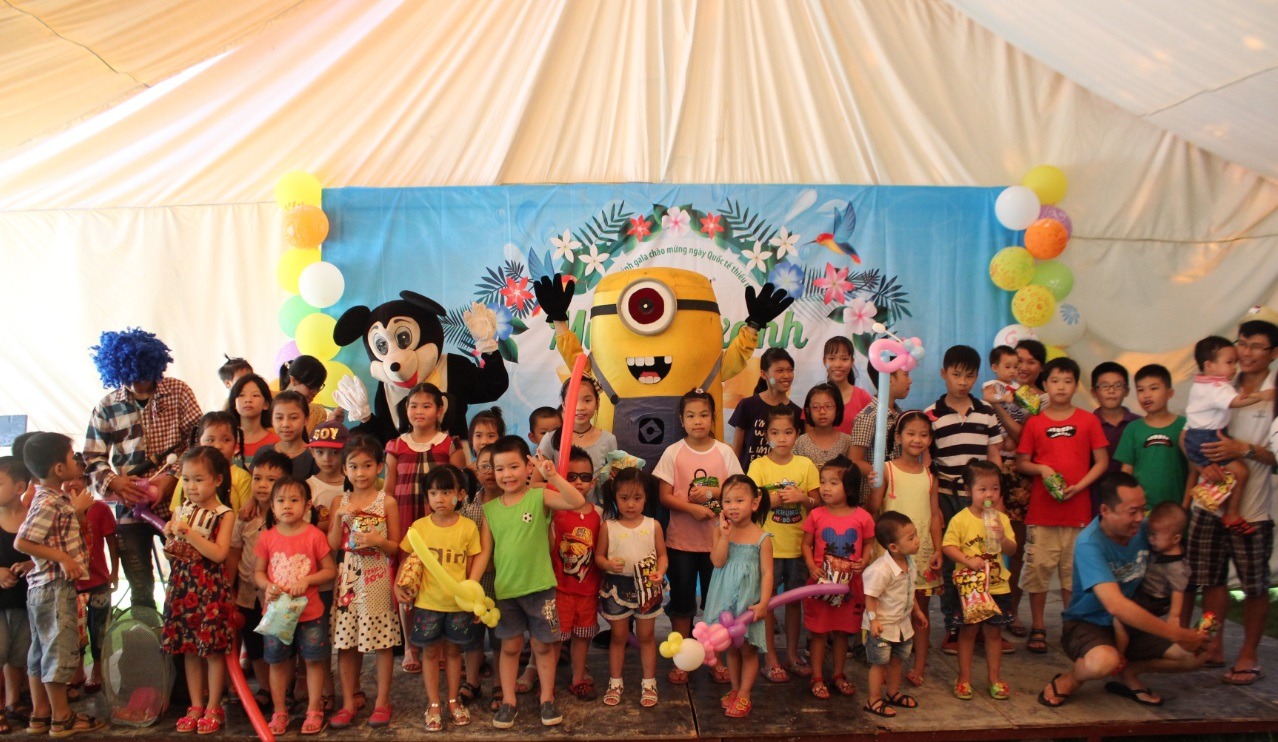 The little ones are greeted by their mates, Minion and Mickey, who are extremely fun and lovely, in space filled with music with familiar children's songs and check-ins that capture the attention of the little ones with Funny stickers. Child artists have created a colorful picture of the HICON preschool.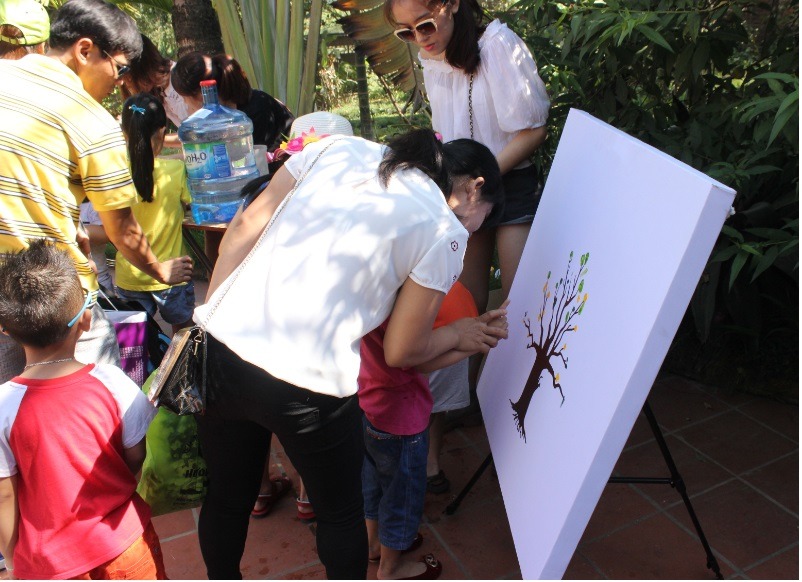 Dramatic performances, circus animals, artistic ball that makes the small children unable to drop their eyes off the stage.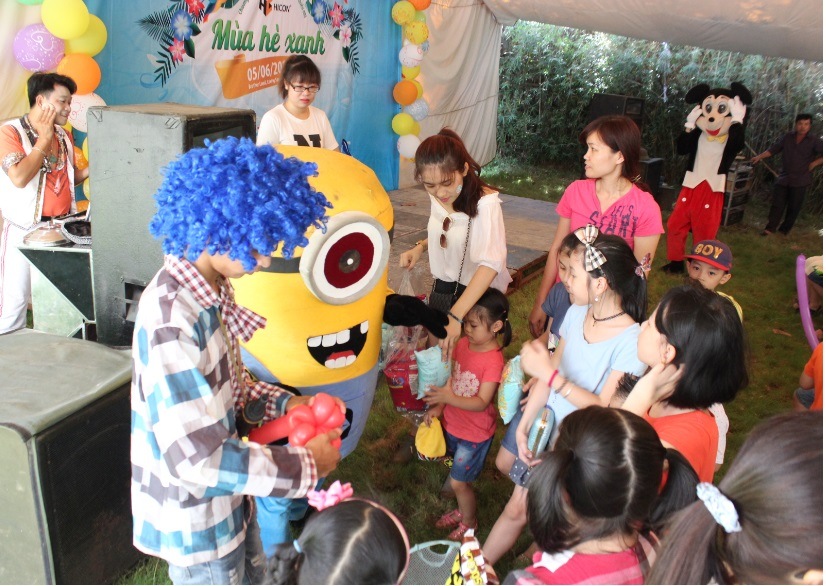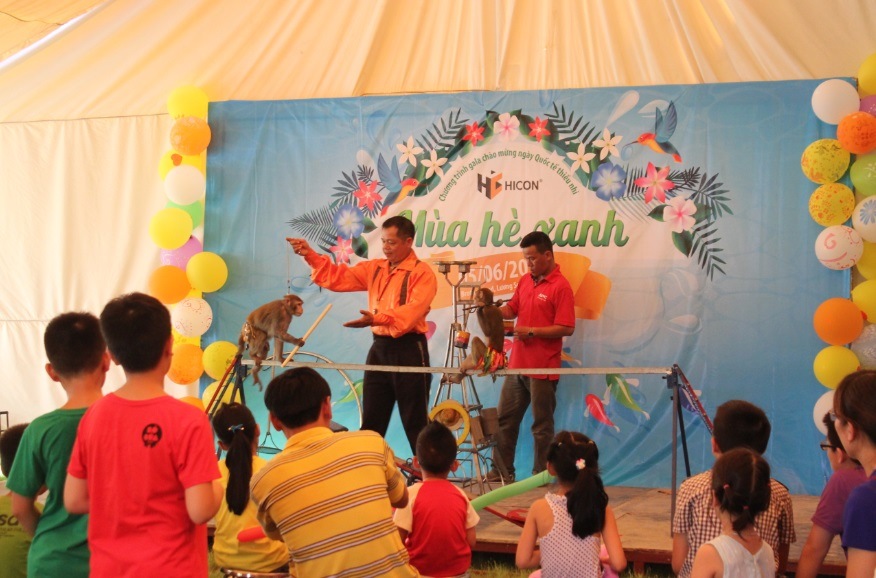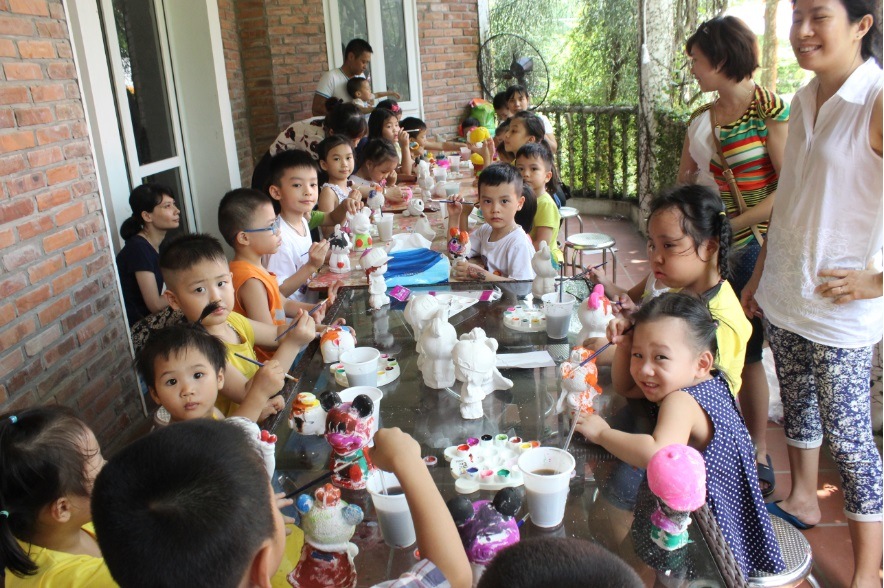 The special time of the program happened when the Board on behalf of the company meaningful gifts of meaning to the children. It was the recognition, praise, encouragement and fostering by the company leaders for the children f of the company's staff who have always been attentive gaining high achievements in study.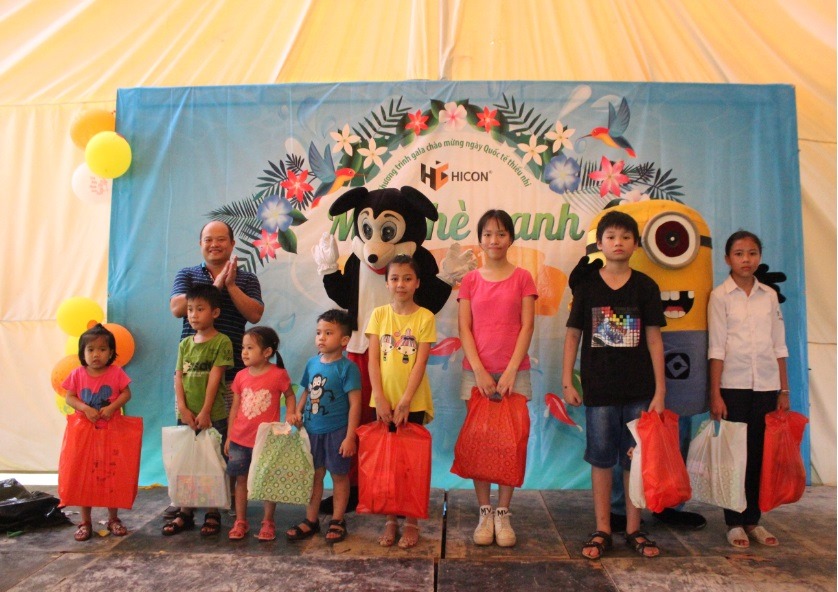 Ending the festival, families with small protagonist gathered for photograph taking with humorous cartoon characters to preserve good memories on the International Children's day which was extremely memorable.